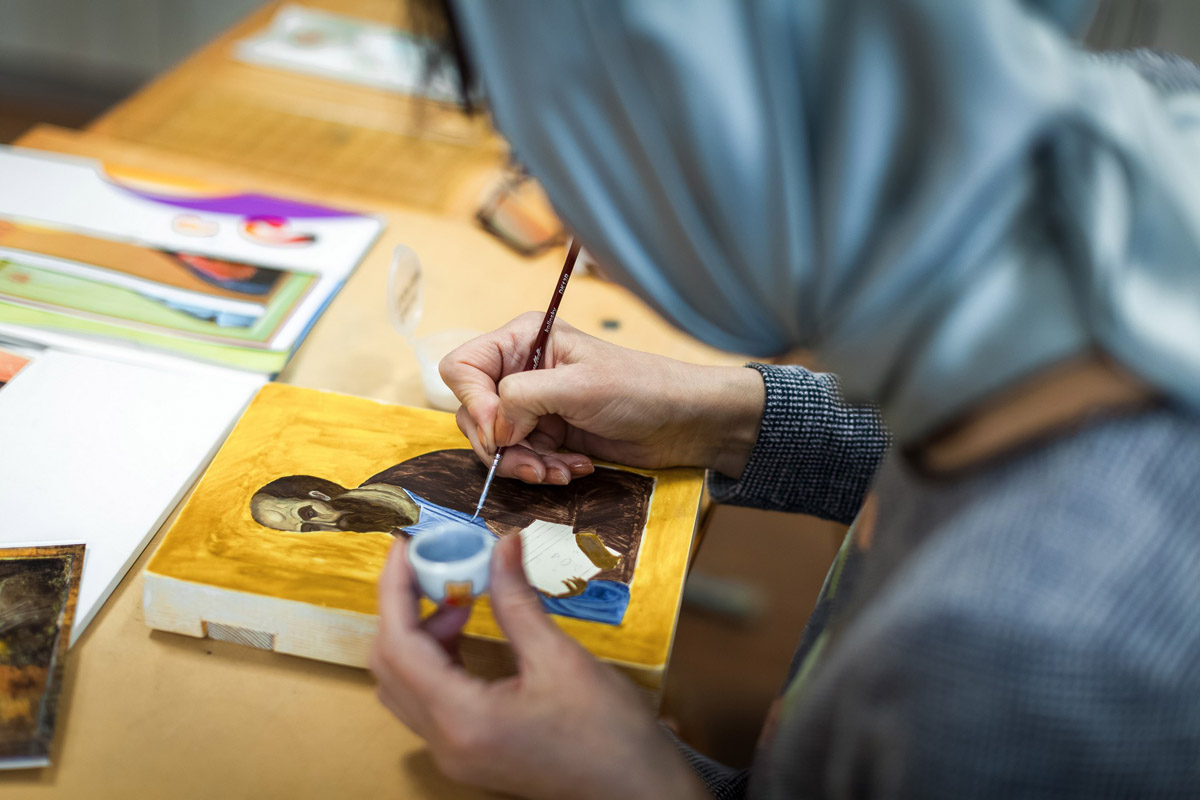 Iconography as a genre of art appeared in the Ukrainian lands along with the adoption of Christianity. Although firstly the masters from Byzantium were painting the icons, in the XII century the holy monk Alypiy the iconographer organized a local school of icon painting in the Kiev-Pechersk Monastery. The traditions of this school extend further throughout the territory of Kievan Rus, giving impetus to the development of local schools.
The development of the Ukrainian school of icon painting
Kiev maintained its leading position in the development of icon painting until the invasion of the Mongols. After the destruction of Kiev by the hordes of Batu in 1240 the center of the icon painting handicraft moves to the West - to the lands of the Galicia-Volyn principality. Since then, the temples of Galicia and Volhynia were filled with miraculous icons and frescoes, many of which have survived to this day. In Przemysl, Lvov, Sambor, Holm, icon-painting schools were founded, where the masters managed to preserve the ancient style of writing images. Subsequently, in the XV - XVII centuries. icon painters began to add to traditional techniques some national elements that were familiar to the local Ukrainian population. Written icons of the Savior, saints, various images of the Mother of God (Belzhskaya, Sambirskaya, Goshevskaya, Zamilovanie) quickly became revered by the people for the help that the believers received through them.
Unfortunately, during the years of the Soviet regime to fight against religion, many icons were selected to museums. However, the veneration of these images among the local population was impossible to stop. Copies of ancient icons were kept at home and in the surviving churches of Western Ukraine. After 1991, old Ukrainian icons were reopened to the world.
The online store "Axios" gives you a unique opportunity to purchase copies of ancient Ukrainian icons of various sizes. Icon painters paint all images using old techniques, which makes them very similar to the original icons. Discover the national traditions of painting icons with us!