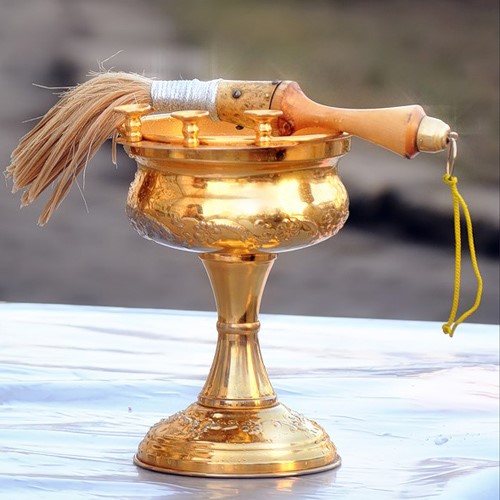 Different people come to the church, and everyone has their own level of churchliness, and therefore the parish priest has to answer all sorts of questions. Some of them relate to everyday issues about a person's attitude to different things. Indeed, we all have a different perception of everything that surrounds us. Even a modern person who considers himself a believer has a dilemma: "Can ordinary clothes or other object harm me, or still needs to be sanctified?" Our attitude to the tradition of church consecration is not unambiguous, and you can often see how a person goes to extremes. Can a parishioner who is not ordained to consecrate any thing himself? Does sanctification always "help"? And do you need to sanctify all your things? Let's try to understand these and other questions.
Prehistory of the Rite of Consecration
The whole world was created by the Lord, perfect and sharing in goodness. But through man, through sin, nature was distorted, but at the same time he is always in some kind of interaction with God. When creating something good, we always use the co-creative gift of the Creator, and it is understandable why the people of the Covenant have always tried to dedicate everything good to God.
It is generally accepted that there are seven sacraments in the Church, but one must understand that all sacraments are sacraments, because, in them, the call of the grace of the Holy Spirit occurs. And of course the rite of consecration with holy water is one of them. Even in the Old Testament, there were various kinds of sanctification, for example, the consecration of the tabernacle (Ex. 29:44; Ex. 40: 9), the temple (1 Kings 8:63), the Jerusalem wall (Neh. 12:27), etc. New Testament The Church naturally not only continued, but also intensified this sacred action.
What is sanctification?
If you turn to the sources of church-practical theology, you can find such definitions that sanctification is church rituals through which the blessing of God descends on a person, on his life, for all his activities. In other words, it is a Divine act through which the Lord sanctifies a person. More often it has the form of a blessing of water, when grace is sent down through holy water.
Those who say that it is necessary to sprinkle with holy water from "bad energy" is wrong. The only defilement that harm the soul is sin, and therefore no sanctification will help if a person leads a sinful and careless life.
What can be sanctified?
The Church, as our loving "mother", tries to commune us with the grace of God in all aspects of our life, and of course this was reflected in the liturgical practice. For this reason, there are so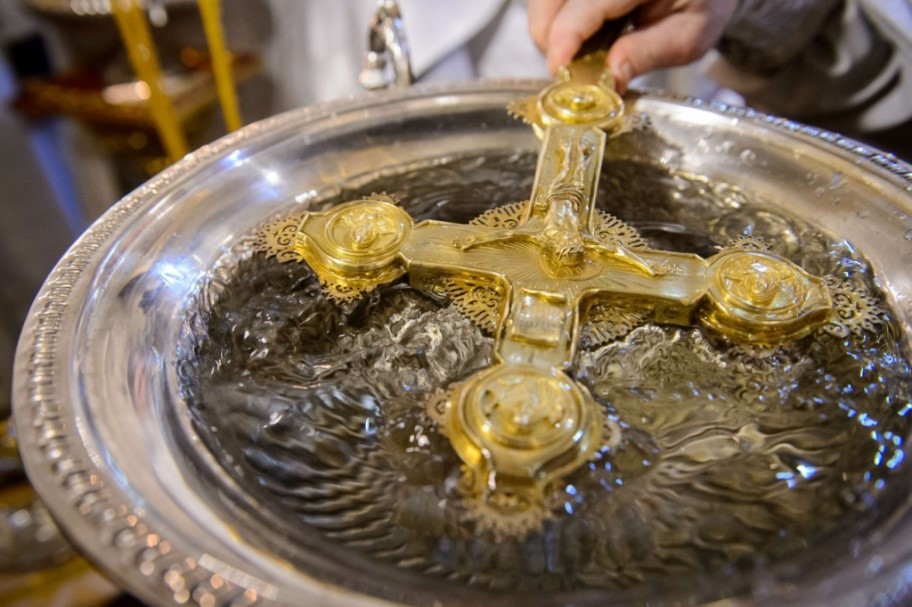 many church ranks and rituals. Christians practice the consecration of homes, cars, offices,
icons
, food, and more. The only thing to remember is the principle that in the church you can consecrate everything that does not serve sin, and will not be the subject of sin, otherwise the rite of consecration will serve us in condemnation.
Consecrated items should be treated with reverence and not thrown away after use. The rite of consecration of water is deep in meaning, its main purpose is to call upon the blessing of God on us through the sanctified objects that will serve the salvation of man.
Consecration "just in case" is wrong, if there is no specific reason for the rite, then it is better not to do it. It is not necessary to consecrate something new, just after buying something with faith to baptize and calmly use it for its intended purpose. We must remember that everything in the world happens according to the will of God, if we adhere to His commandments, nothing will harm
us.
Who can be the finisher of sanctification?
The only performer of any sacred act is the Lord, He does it through bishops or priests. All the ranks that we can find in the
Trebnik
are performed by a priest, if we need to consecrate a
cross
,
icons
, or whatever else, we can come to the temple and ask the priest to perform the requisite.
The laity also can and should be the one through whom the Lord sanctifies. For example, we must sprinkle holy water on our homes, this is especially true on the feast of the
Epiphany of the Lord
. This can be done using a
sprinkler
that you can buy in our
store
, or you can make a sprinkler yourself from flowers or other plants. In the end, sanctification is accomplished through prayer, not only we are sanctified, but also our relatives, dwellings, and cities in which we live.
In
prayer books
, parishioners of churches can find "a prayer for the consecration of every thing," how to relate to such a phenomenon? A layman can use this prayer, but if a person is too lazy to come to the temple for this, it will only serve as a sin.
Of course, the prayer of a layman is not comparable to the prayer of a priest, who has the grace of apostolic succession. Things of a larger purpose, such as an apartment or a car, should be consecrated by a priest with an appointed order. And insignificant ones can be consecrated yourself if there is no way to ask a spiritual father.
Outcome

When we acquire a new thing, we should know that a person is defiled not by what enters his life, but by his sinful passions. We must abandon all superstitious prejudices, such as "bad energy", or "sanctify just in case," because with such "little things" a misunderstanding of faith and ritual begins. It is not at all necessary to consecrate new things, it is enough to baptize, just as we baptize food, or the road we go on.