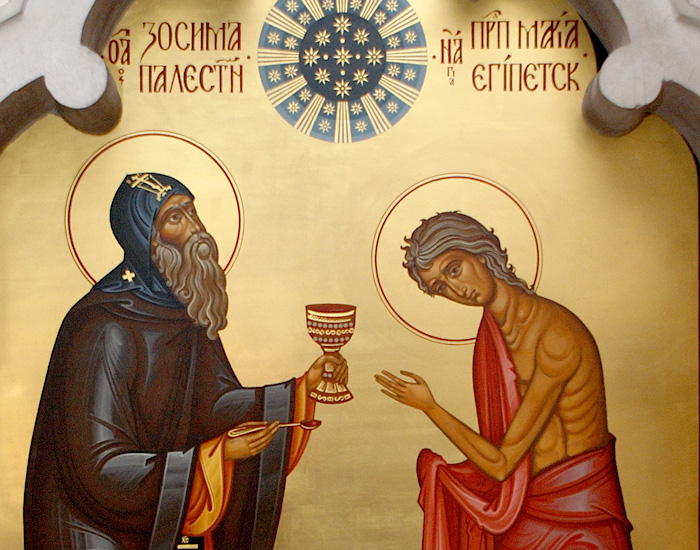 Usually, if in a conversation with an average person to raise the theme of repentance and repentance of sins, you can hear about this answer: Yes, what am I to repent of? I did not kill anyone, I did not steal anything! . Thus, all the commandments of God in most of us are reduced to two, the violation of which is considered a crime even in the most immoral society. But is it so simple?
The first means for the beginning of repentance, according to St. John of the Ladder, is precisely the ability to see and acknowledge one's sins. However, this very simple step is too much for us. After all, we all think that we are kind and fluffy - and it's so hard to get the courage and hamper the mask of ostentatious generosity and piety. Many passions and vices are perceived by us as necessary and pleasant, and repentance in them is usually postponed to old age. What can wake a person from sinful sleep and inaction?

To do this is only by God, who in His Providence, everything in our lives directs to the salvation of the immortal soul. The various trials, events and people we meet encourage us to reconsider our lives and begin to change for the better. No wonder, in Greek, the word repentance sounds like a metanoia - that is, a radical change in thinking and acting. Repentance is a kind of reform of our soul, the process is very difficult and time-consuming, but possible for everyone.

A wonderful example of how a person can change due to repentance illustrates the life of one of the most famous Christian ascetics - St. Mary of Egypt, whose memory is celebrated on this Sunday. For seventeen years of her youth, she spent in fornication and depravity, indulging in shameful passions, not out of poverty and want, but because she liked to sin and involve others in her sin. To do this, Mary deliberately boarded a ship carrying pilgrims to Jerusalem on the Feast of the Exaltation of the Cross. It seemed that there was nothing sacred to this lost soul.

But the Lord never leaves even the most hardened sinner, waiting for his repentance. In the Holy City, an unknown force prevented Mary from entering the temple, where the Life-Creating Cross of the Lord was. The sinner realized that a huge load of sins prevents her from entering. After a hot prayer at the icon of the Mother of God, she was able to kiss the Cross and then went to the Zaordan desert, where she began to lead an ascetic life. It was difficult for her to suffer hunger and cold, remembering the luxurious life in Egypt. But most of all she suffered from prodigal thoughts and temptations. Only seventeen years later they left Mary. After all the passions had calmed down, she lived in the desert for another thirty years, perfected in spirit, in constant prayer. Shortly before his death, the monk met Zosima the monk, whom Maria told the story of her life. The saint died about 522 years.

In our time there is no need to run to the desert to bring repentance for our sins. Repentance is not necessarily self-torture, it is a voluntary desire to change and become a new person. To do this, it is necessary to get determined and go to the temple, so that in the Sacrament of Confession and Holy Communion we can restore our communion with God, who came to our world not to save the righteous, but to call all sinners to repentance.