Beads are small-multicolored glass balls that are strung on a thread and used for weaving or embroidery. The word "beads" comes from the Arabic world, where it means "fake pearls." Venice and the Czech Republic - the most famous European centers for the production of beads and products from it.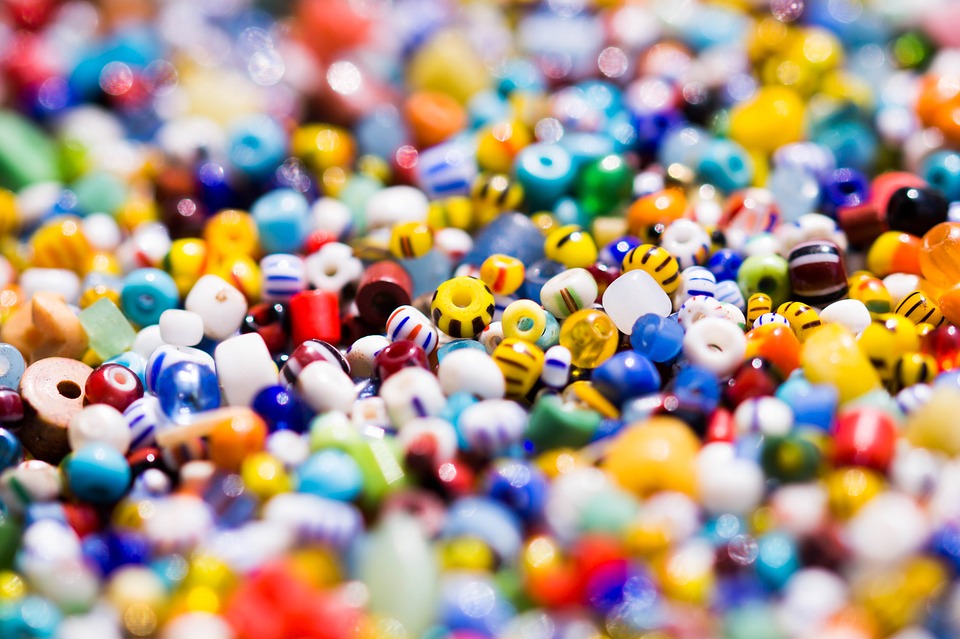 Icons of beads appeared relatively recently, at the end of the XIX - beginning of the XX century. The design of icons made of beads became possible when, thanks to the introduction of machine production, various shades of high-quality and cheap beads appeared at the disposal of the masters. In addition, the appearance of color printing contributed to the beginning of the release of various color schemes, which simplified the selection of beads by color.
The icon of beads represents the same image as a painted or carved icon. The main thing is that the design should observe the iconographic canon of the composition of scenes and colors of design. The cost of icons made of beads depends on the size of the image, as well as the materials used. Today, almost every believer can buy an icon of beads. Usually the price of the icon made of beads does not exceed the average cost of the painted icon. Although, of course there are exceptions. For example, icons from jewelry beads, where the beads contain precious metals or stones, remain very expensive and are not accessible to everyone.
The online store "Axios" makes it possible, without leaving home, to buy icons from beads for every taste. Prices in our store allow you to not even think about how much an icon made of beads costs, but to focus on choosing the necessary plot. You can also order personalized icons from beads of any size. Although the production of icons from beads takes some time, we will try to fulfill your order as quickly as possible. Copies of old Ukrainian icons, icons from amber, books and church paraphernalia - all of this can be purchased at the Axios online store. Welcome!